Hornby Island Bakery & Pizzeria
December 8, 2021 @ 12:00 pm

-

March 15, 2022 @ 7:00 pm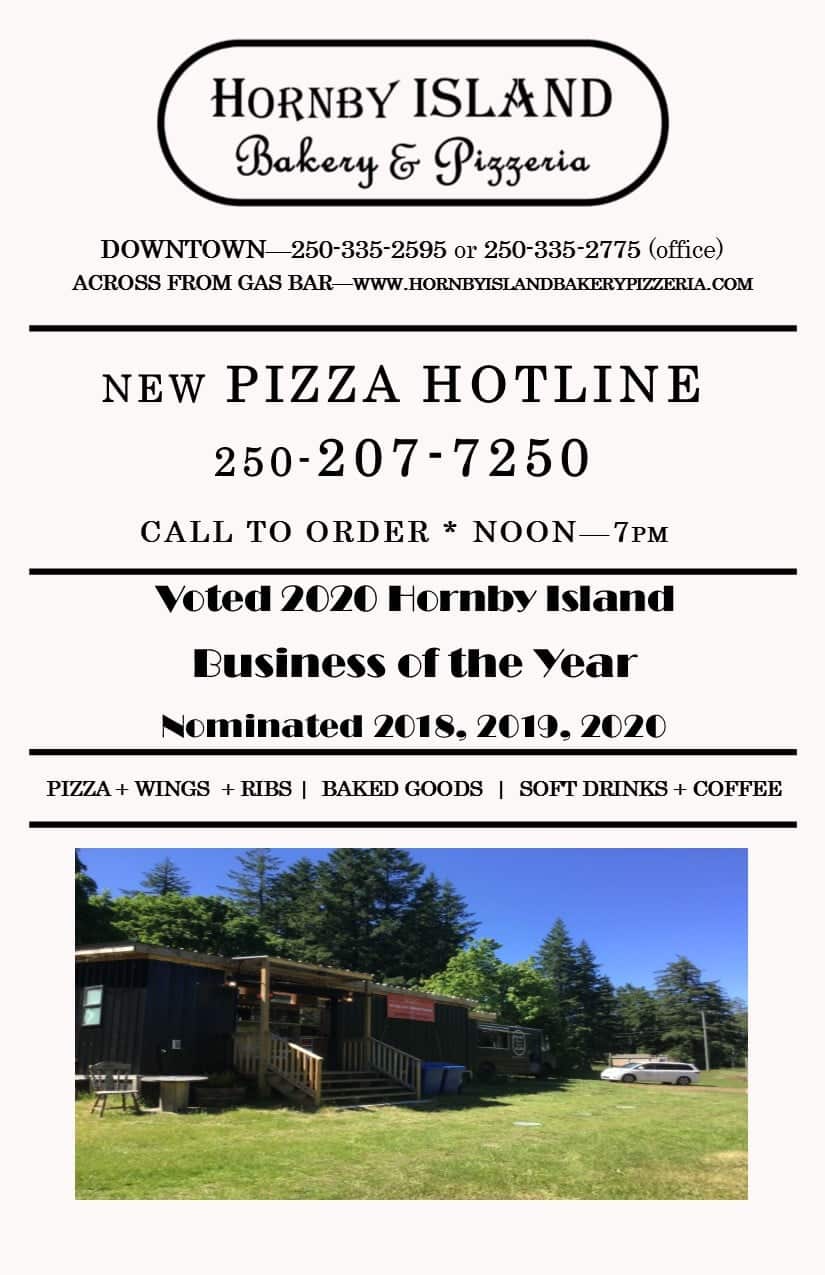 Satisfied customer testimonial:
When we went to pick up our food, I really thought I was only grabbing a pizza.
But as I sat on Tribune Bay Beach, drinking a beautiful glass of red wine from Larena Vineyards and eating a perfect piece of pizza from Hornby Island Bakery and Pizzeria, I realized that what I picked up from Jon, was a lesson in love.
His baked wings are perfection, with all their 15 herbs and spices, and in all my travels, I have not received a better homemade tomato sauce.
The care and attention that John puts into his work shows throughout. His smile and his mustache paint a picture of a man who truly loves what he does.
If there is anywhere you should eat on this beautiful island, while sitting on a beach and enjoying a perfect glass of wine, this is the place.