39th annual Hornby Island Festival – An Elder's Story Exhibit
August 6, 2021 @ 10:00 am

-

3:00 pm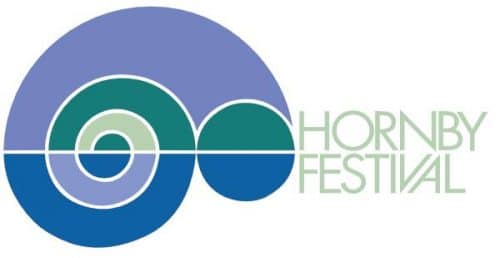 Coast Salish Connections – An Elder's Story Exhibit @ The Hornby Island Community Hall
July 30th – August 7th
Created under the direction of Cultural Knowledge Keeper and Pentlatch
Descendant, Elder Barb Whyte (Billy)
Co presented by the Hornby Festival and Hornby Arts
Coast Salish Connections, both past and present, run deep on Hornby
Island. This audio-visual exhibit is a recognition and a celebration,
as the ongoing investigation demonstrates a rich history, living
memories and current day lives and family ties on Hornby Island. The
voices of the Elders guide us through this directional exhibit.
Meaningful connections are unearthed, the past acknowledged, and a
magnificent culture shows its beauty, wisdom, power and resilience.
Friday, July 30: 1pm Welcome with Elder Barb Whyte (Billy) – Exhibit Opens
EXHIBIT OPEN DAILY 10am – 3pm (closed during workshop times)
Coast Salish Workshops:
Saturday, July 31: 1-3pm & 3-5pm
Cedar Rose Workshop with Pamela Mitchell and The Story of Cedar Film
by Phil Ives
Thursday, Aug. 5: 1-3 pm
Traditional Foods and Plant Medicine Workshop with Elder Barb Whyte (Billy)
Friday, Aug. 6: 1-3pm
A Residential School Conversation with Elders Verna Wallace and Barb
Whyte (Billy)
Some content in this exhibit is sensitive, parental guidance advised
For the full audio experience, please bring your own cell phone and
headphones, or use our complimentary headsets.
Hornby Arts and The Hornby Festival respectfully acknowledge the many
Indigenous connections to Hornby Island. This is one Elders' story.
Related Events